Here at K and M Maintenance, we work across Lancashire, from Blackburn to Bolton, Preston to Chorley, and everywhere in between. We are boiler experts and one of the jobs we carry out most often is servicing domestic boilers. But what does this entail? Well, we have produced this guide to boiler servicing in Lancashire, to answer those exact questions.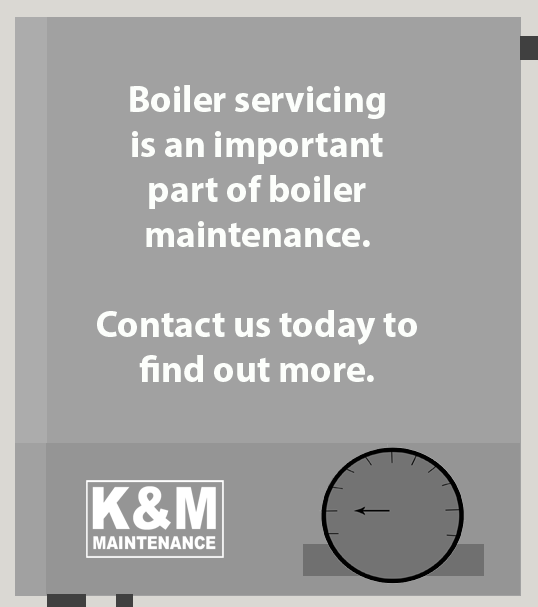 First of all, what is boiler servicing?
Boiler servicing can only be implemented by a qualified and registered gas engineer, and is an important maintenance routine to make sure that everything is working correctly. A boiler service with us involves:
Taking off the casing to check the inner components– these will be tested individually for signs of wear and tear, damage, and functionality
A full gas pressure check– This will make sure your boiler is operating at the correct and expected gas pressure, and that there is no gas leaking from the system
A full flue test- This will make sure it isn't blocked, and will test the emissions being released to see if they are safe.
A full clean of all of the parts- You would be surprised at the damage a little bit of dust and dirt can do inside a boiler system
We will then put all of the components back together and leave your boiler as neat and tidy as we found it. You will be given written documentation of everything we have tested and the results, and we will discuss with you any parts that are faulty or worn. We can then make any repairs as necessary, to keep your boiler working and prevent a full boiler breakdown.
If you would like your boiler to be serviced, anywhere in Lancashire, contact the professionals today at K and M Maintenance.