Installing a new boiler can seem like a lot of hassle. But you can take the stress out of the situation by hiring a professional and qualified gas engineer. Here at K and M Maintenance, we are Preston's leading boiler experts. We work across Lancashire, covering Chorley, Blackburn and Bolton, to name just a few areas. As a result, we have produced this guide to boiler installations, to convince you, why you should choose us.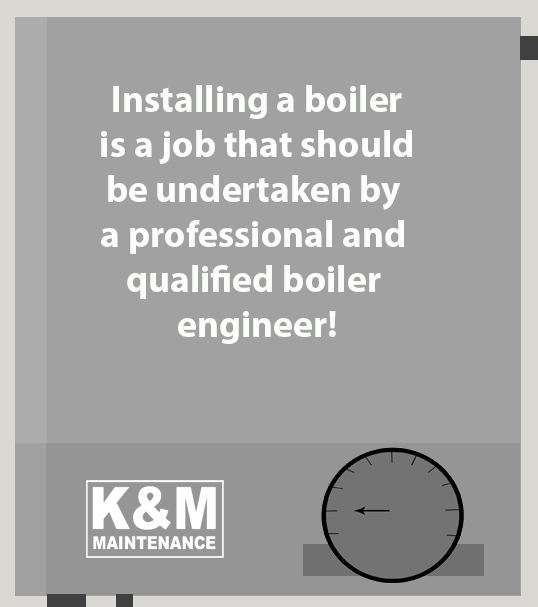 Repositioning a boiler
Boiler installations can be a challenge, especially if pipes need moving to reposition the boiler. This can involve a lot more work than just a simple boiler replacement, where the switch will be like for like. However, our team here at K and M Maintenance, are all qualified and registered professionals. We will keep you informed at every stage of development, and work hard to complete the job quickly and efficiently.
A simple switch
A boiler that will simply be replacing your older boiler is an easier install, but one that requires a professional and qualified gas engineer to do. As professionals, we will make sure that your boiler is installed correctly, with no lose pipework and no gas leaks. Remember carbon monoxide is a silent killer, that cannot be seen, and gives off no smell. This makes it incredibly deadly. As a result, we always check for carbon monoxide after a boiler install, to make sure that your home and family are safe.
Finance options
Another reason to choose us at K and M Maintenance is our fantastic finance options. This means that if the cost of installing a new boiler was unexpected, after a sudden boiler breakdown, you can spread the payment over a period of time. Our options are flexible enough to suit any budget.
For your boiler installations, dont hesitate to contact the professionals at K and M Maintenance today.