When your boiler breaks down it can be easy to panic. Your heating, hot water and daily routine will all be negatively effected, and this can be overwhelming. But, here at K and M Maintenance, we are boiler experts. We work across Lancashire including Blackburn, Chorley, and Bolton to provide 24/7 boiler repair services. So in your hour of need, all you need to do is call. As a result, we have produced this guide to boiler repair in Lancashire.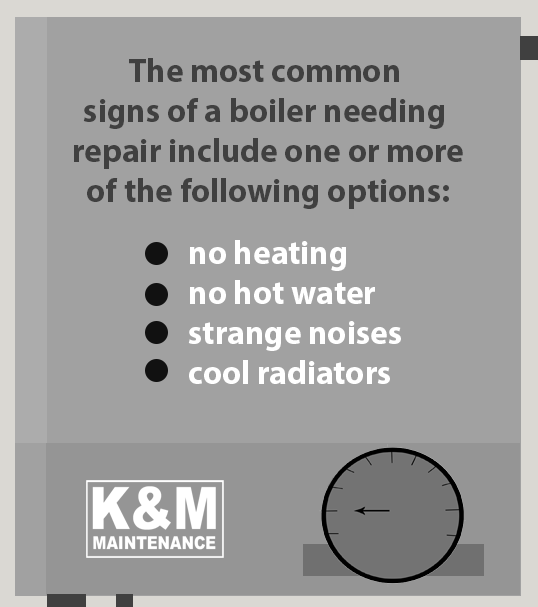 Why choose us?
Here at K and M Maintenance, customer service and professionalism are something we excel at. With bases across Lancashire, including Preston, Bolton, Chorley and Blackburn, we can be there to solve whatever boiler crisis you are facing. We can repair boilers in any kind of condition, no matter their age.
Boiler Cover
In addition, we also offer repair solutions and cover for your electric and gas central heating boilers. This includes repairs, including parts and labour, an annual service to prevent boiler breakdowns, and a guaranteed service in case of emergencies. This helps you make sure you are covered by a friendly and professional gas team you can trust, in any eventuality. After all, its always nice to know someone is looking out for you.
Experience
You can rest assured that our engineers know what they are talking about. They are all guaranteed to be qualified, registered with Gas Safe, and professional. We take our HR seriously, and in turn, our engineers take your boiler issues seriously. So much so in fact that we travel with a huge range of spare parts, so you don't have to wait for parts to be ordered in and fitted at a later date. We know that when your boiler breaks down, you need it fixing immediately.
If you are in need of assistance with your new boiler, dont forget that we also install and service any boiler, as well as carry out repairs. Whatever your boiler needs, contact us at K and M Maintenance today.